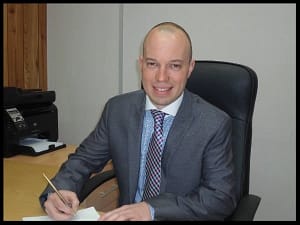 1st January 2017 – Marrose Abrasives are delighted to announce Mark Day as their new global sales manager.
Mark has been with Marrose Abrasives for over twelve years. He has extensive experience in all aspects of abrasive wheel manufacture technology; from research and development through to production management, quality control and on-time delivery to customers.
Mark is the perfect choice to head Marrose Abrasives sales activity, combining in-depth knowledge of the abrasive wheel manufacturing process, together with product application and customer requirements. Mark is a good people person with a strong customer first attitude to business.
To discuss your on-going abrasive polishing wheel requirement contact Mark on:
Tel: +44 1535 602364    Mob: +44 7769 717 564    Email: mark.day@marrose.com