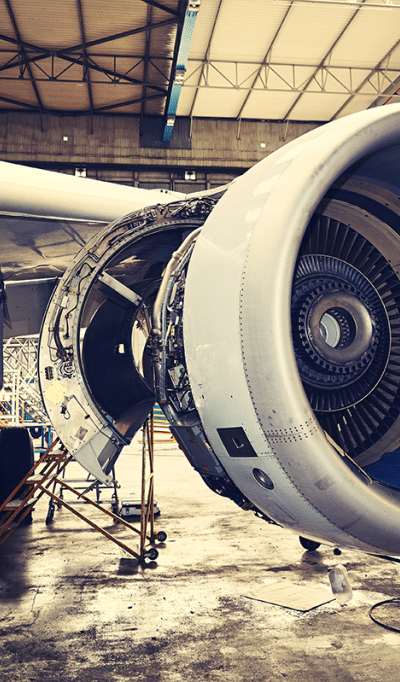 Aerospace
Marrose Abrasives manufacture a full range of rubber bonded abrasive wheels (elastic abrasives) for blending and polishing operations on aircraft engine (jet/gas turbine) parts, specifically turbine blades.
Wheels are available for light grinding and polishing  of Ni-Cr Steels and Titanium, in use they give low vibration at the hand/arm of the operator, are easy to use giving controlled metal removal and low risk of damage to the turbine blade.
Surface finished  is improved with a higher bearing area compared to conventional grinding with vitrified or CBN tools, helping to reduce induced grinding stresses prior to subsequent surface treatments such as blasting or plating.
A full range of diameters and thicknesses are available for off-hand grinding (bench/pedestal grinder) ranging from  Diameter 25mm (1″) through to 200mm (8″) and thickness 6mm (1/4″) through to  25mm (1″) typically.
Sectors
Marrose rubber bonded abrasives are used in most industry sectors. The unique action of these elastic abrasives gives the brightest clearest polish on glass edges and precise, low surface roughness on precision rollers for bearings.
Contact us
If you have any questions about our products, would like a call back or an offer for products please use the form below.
Head Office
North Beck Mills, Becks Road
KEIGHLEY, BD21 1SD
United Kingdom
Tel: +44 1535 602364
Fax: +44 1535 610095
e-mail: admin@marrose.com
Technical Support
Tel: +44 (0) 1535 602364
Fax: +44 (0) 1535 610095
e-mail: tech@marrose.com
Sales
Tel: +44 (0) 1535 602364
Fax: +44 (0) 1535 610095
e-mail: sales@marrose.com